Sharing files
All members of a group conversation can share files and delete files in the group's shared folder. Share files by clicking the attachment icon or dragging and dropping them on the conversation area.
If the shared file is an image, a thumbnail of the image will be generated and displayed. For any security conscious people out there, it might be comforting to know that the thumbnail is generated on the client while uploading. Generating thumbnails on the server is of course impossible, as all files are encrypted before they reach Crypho's server.
Given that all files are encrypted before being transferred, Crypho has no possibility of removing metadata from the files.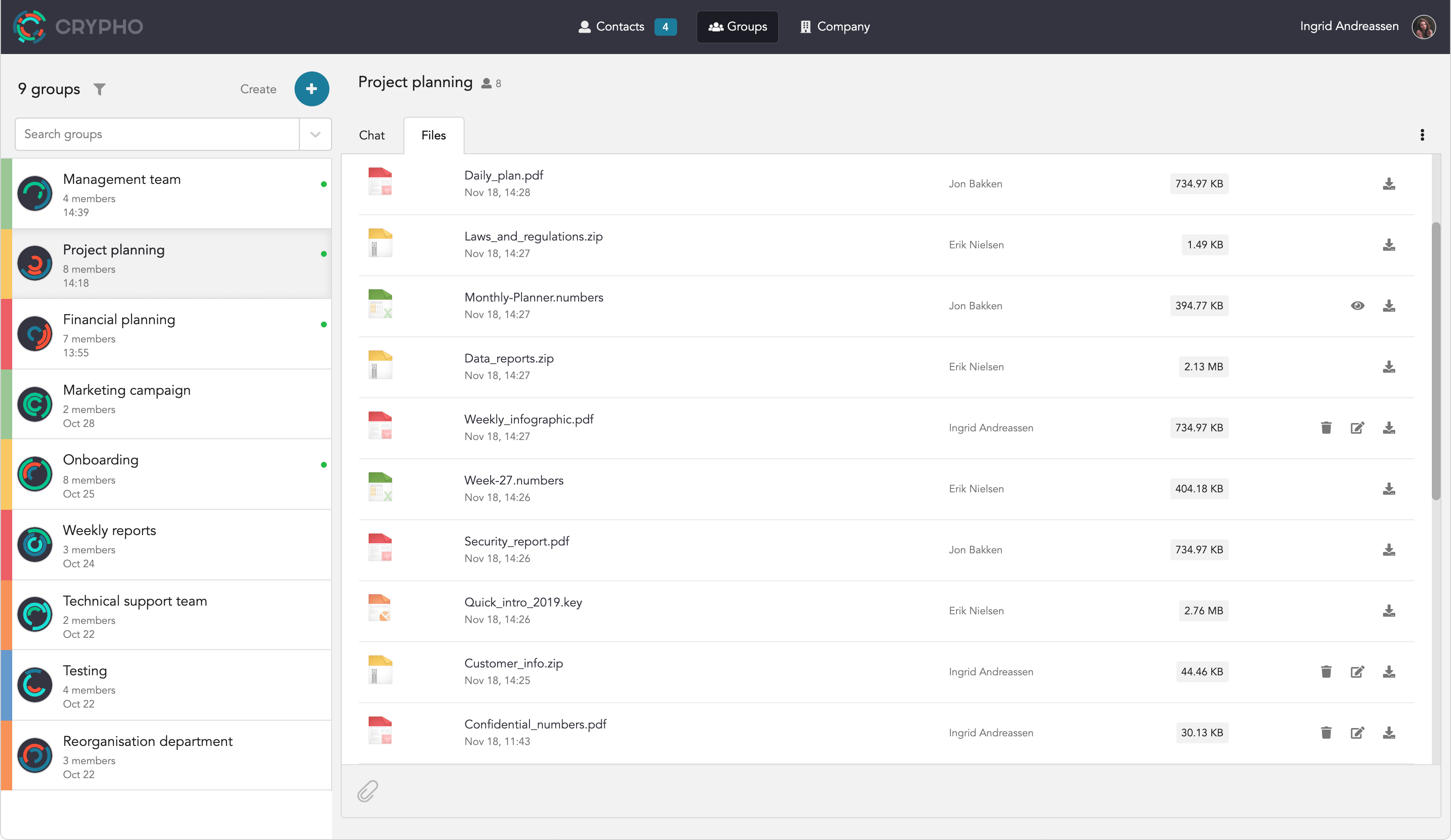 Viewing shared files
When someone shares a file in a conversation, it is immediately displayed in the chat and available for download. Clicking a file icon immediately downloads and decrypts the file to make it available to you. If the file is an image, clicking thumbnail will open the preview with download action.
All the shared files can also be seen in the Files panel. Delete files in the shared files panel by clicking the trash icon.
File size limits
File uploads have a maximum size depending on your account plan. A free account can share files up to 3 megabytes. Paid accounts can share files up to 100 megabytes, depending on plan size.