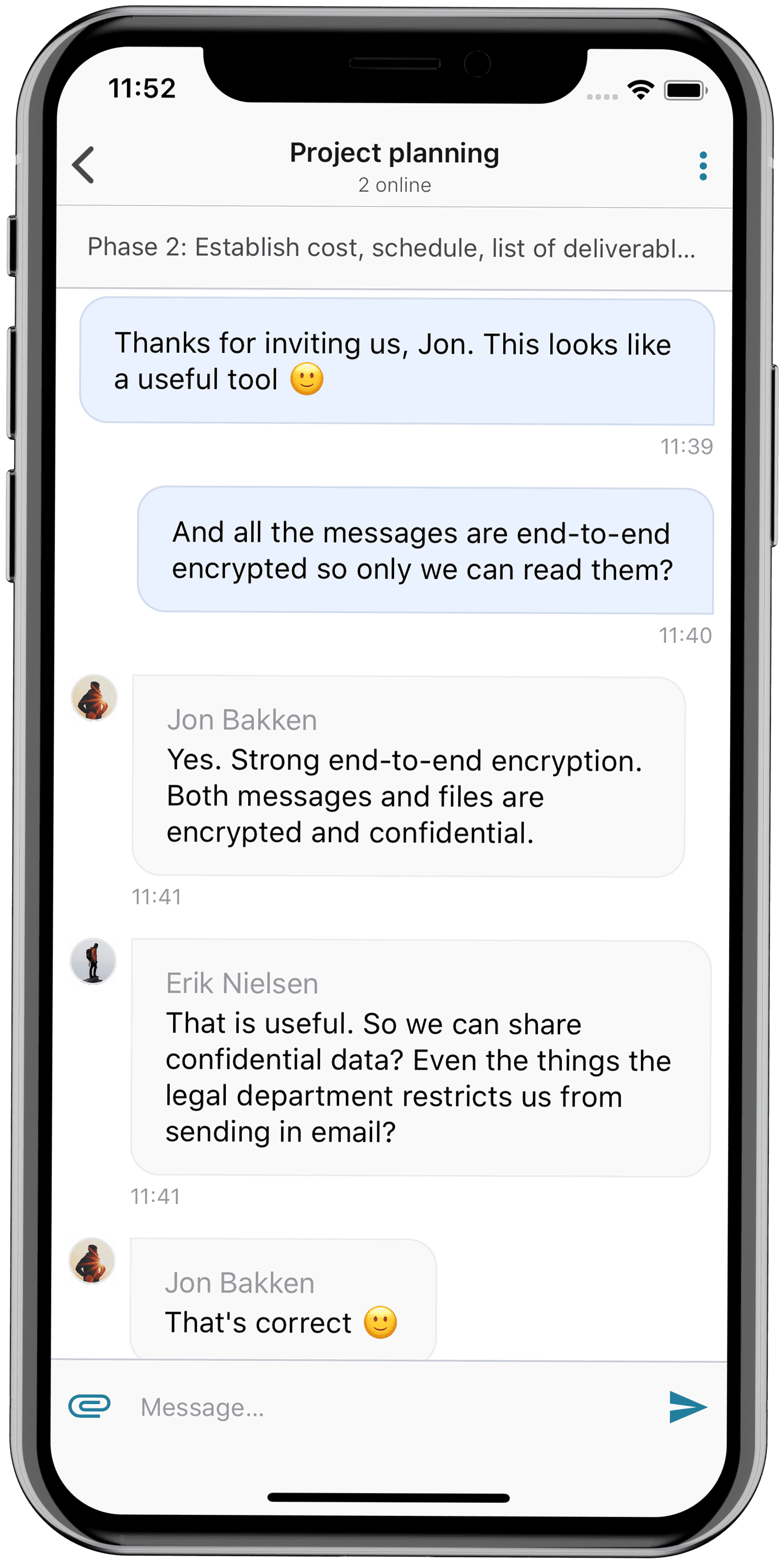 Download Crypho mobile app or desktop version. You can always access Crypho via web browser.
Download Crypho
Crypho is multi-platform
To get the most from Crypho, we recommend using it from multiple platforms. All your clients stay synchronised automatically. You can use the desktop app in the office, and stay in touch with the mobile app when on the move.
---
Mobile apps
The Crypho mobile apps are available for Android and iOS. You can access your contacts, chats and files easily on the move. Download the app on Google Play (Android) or the App Store (iOS) to get the most from Crypho.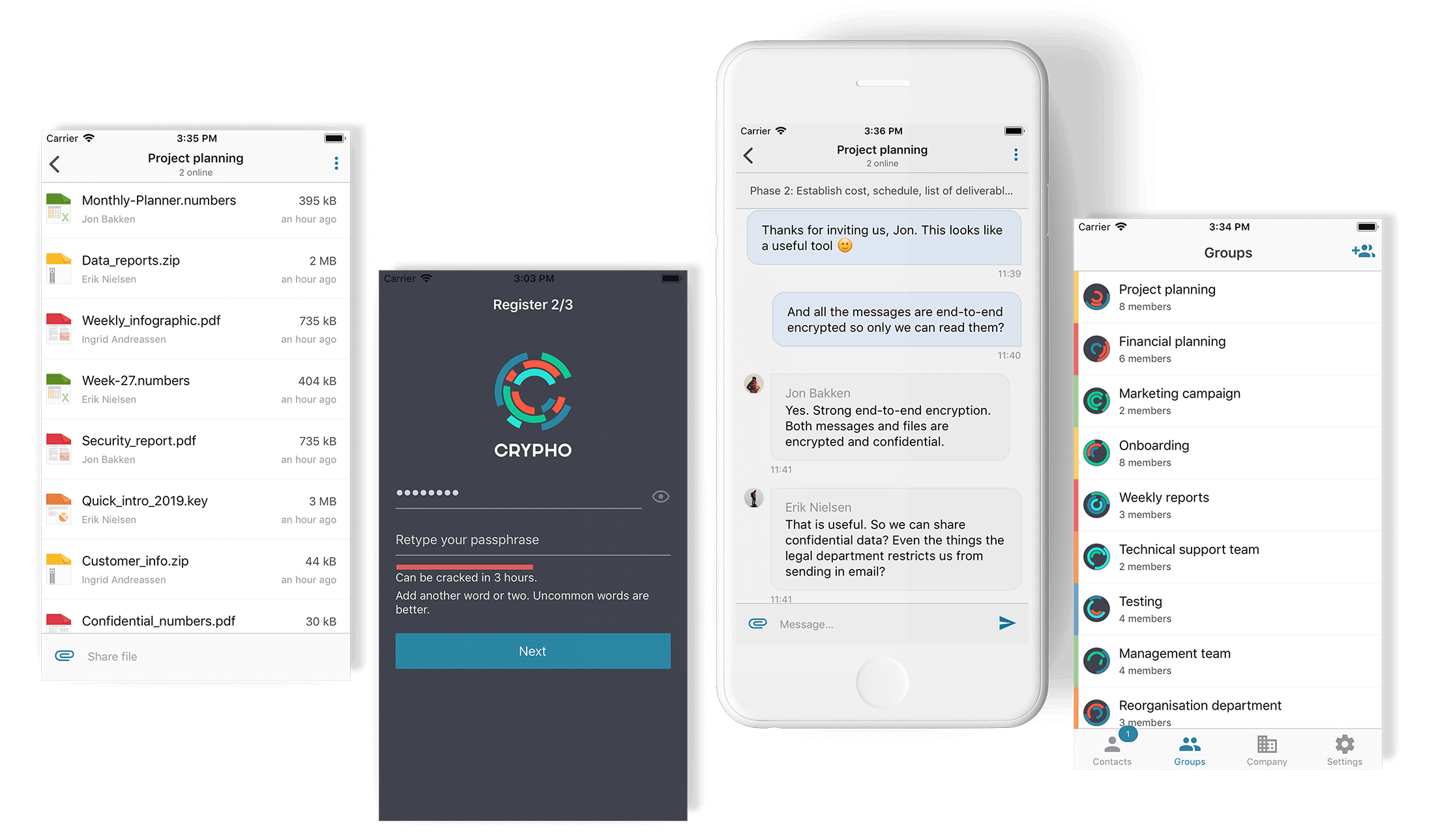 Desktop app
The desktop app is available for Windows and Mac OS X. It sits conveniently on your desktop tray and notifies you of activity and messages. Download & Install Crypho App for a Mac or PC:
Web app
Using Crypho through a normal web browser is a convenient alternative when you do not have the desktop app available. For example when using a different computer. The web app is a fully functional alternative and can always be reached at
https://app.crypho.com