Enterprise accounts
Crypho offers a paid version for organizations and companies. It offers useful features for managing many users and company compliance.
Customers can share and store large files, up to 3 Gigabytes. There is no limit on storage.
Customers can create as many groups as they wish.
Customers can download transcripts of chats in plain text format. This can be useful for compliance or archiving purposes.
Customers are identified as professional users and have a badge indicating their organization/company in the contact list below their names.
Administrators can add and delete users from the account.
Managing an organizational account:
The administrator of an organization account can add and remove people to the account. In the menu, select Company.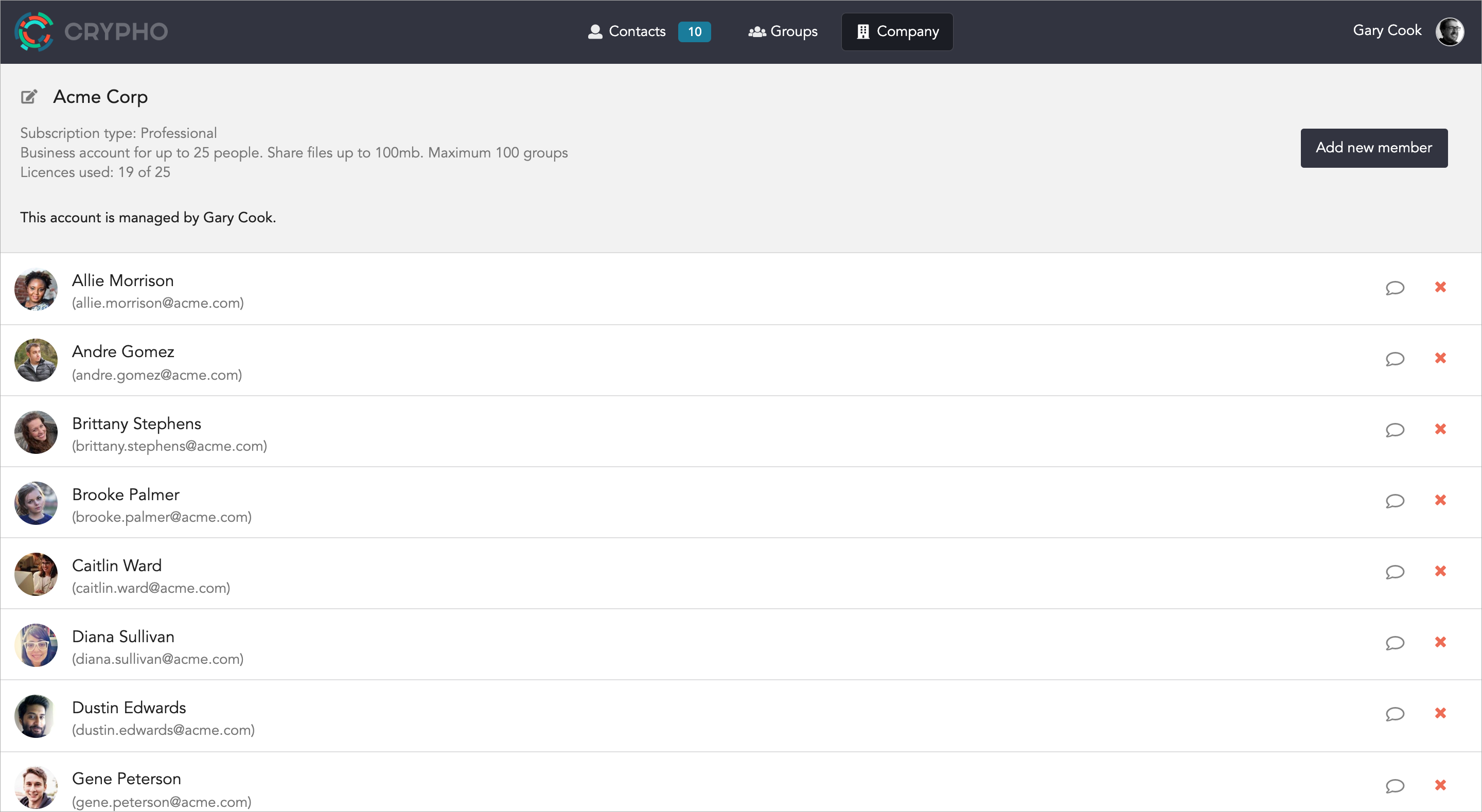 The account overview includes:
The company name. This will be shown on contact list for all members of the account.
A list of all members of the account. — also with the ability to delete members.
A form to add new members to the account