Creating an account
To use Crypho, you need a Crypho account. You can create your account on the web or in the mobile app. Creating an account is free.
Creating an account on the web
The join form is at crypho.com/signup and looks like this: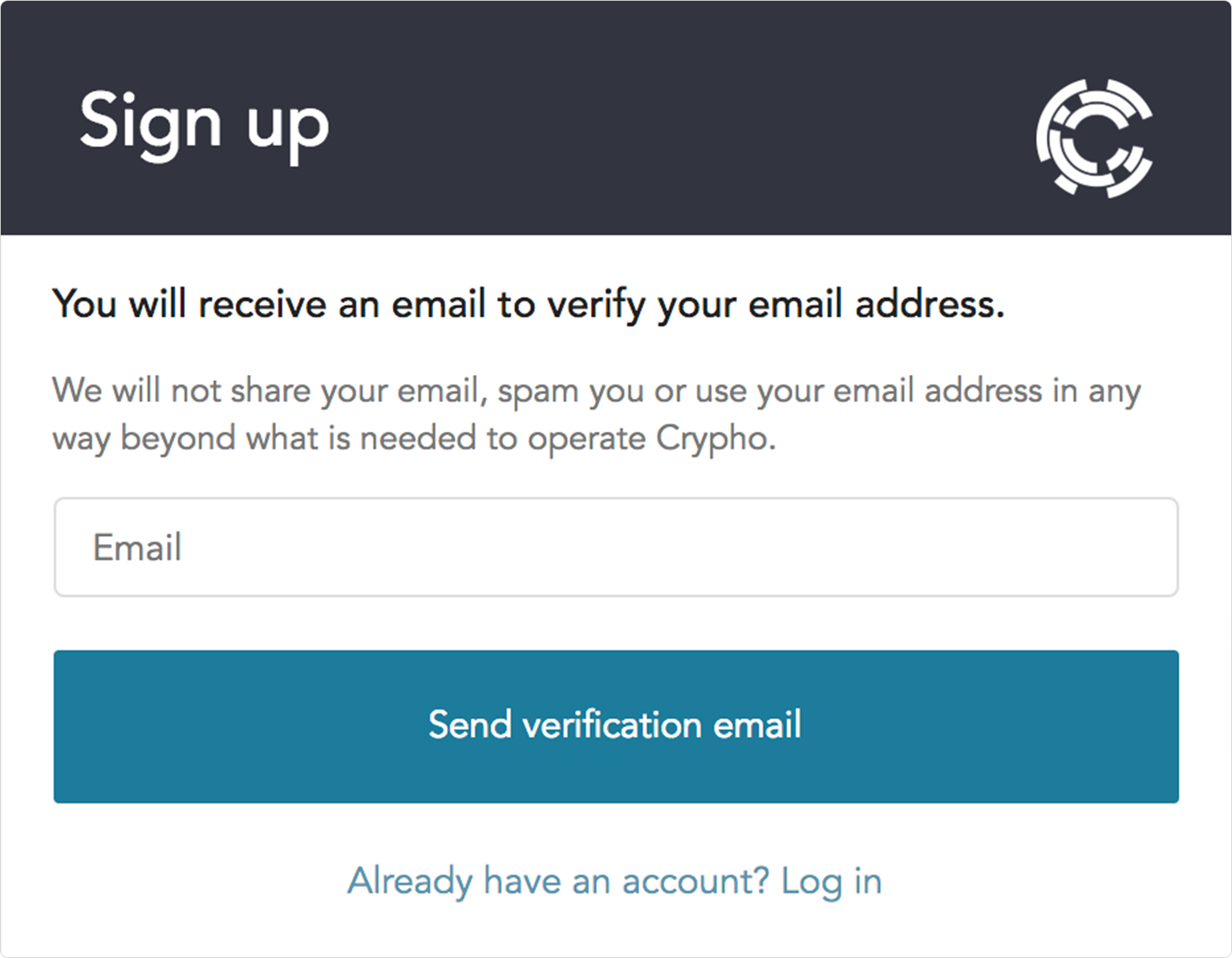 To sign up, enter your email address, and press the button. A verification email will be sent to your email address.
Click the link in the email to prove that you own the email address in question.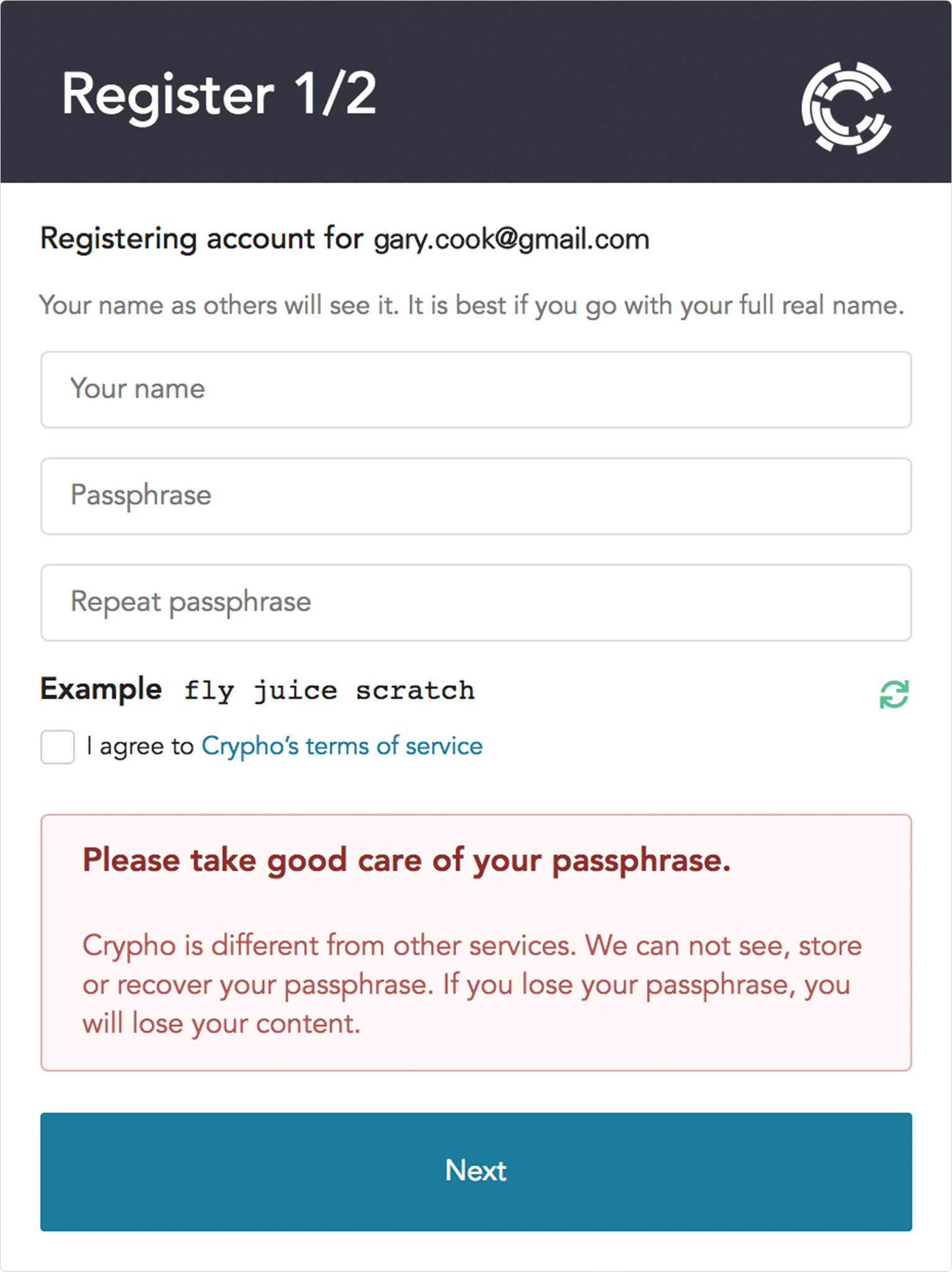 Register 1/2
Fill in the fields with name and passphrase in the form. Your name is your name as others will see it in the app. A passphrase is like a password only longer. You can read more about how to create a good passphrase in Documentation/Making good passwords. Underneath the fields, we show you an example of a good passphrase. It is randomly generated, so you can safely use the example passphrase if you like it.
As you enter your passphrase, you will see a "strength meter" bar under the field. It shows you how safe your passphrase is. When the bar is green, the passphrase is good enough, and you can create your account.
You must take good care of your passphrase so that you don't forget it. Please take a note of it and store it somewhere safe.
We can not see, store or recover your passphrase as other providers can. If you lose your passphrase, you will lose your stored files and chat history. You will also need to re-verify with your contacts.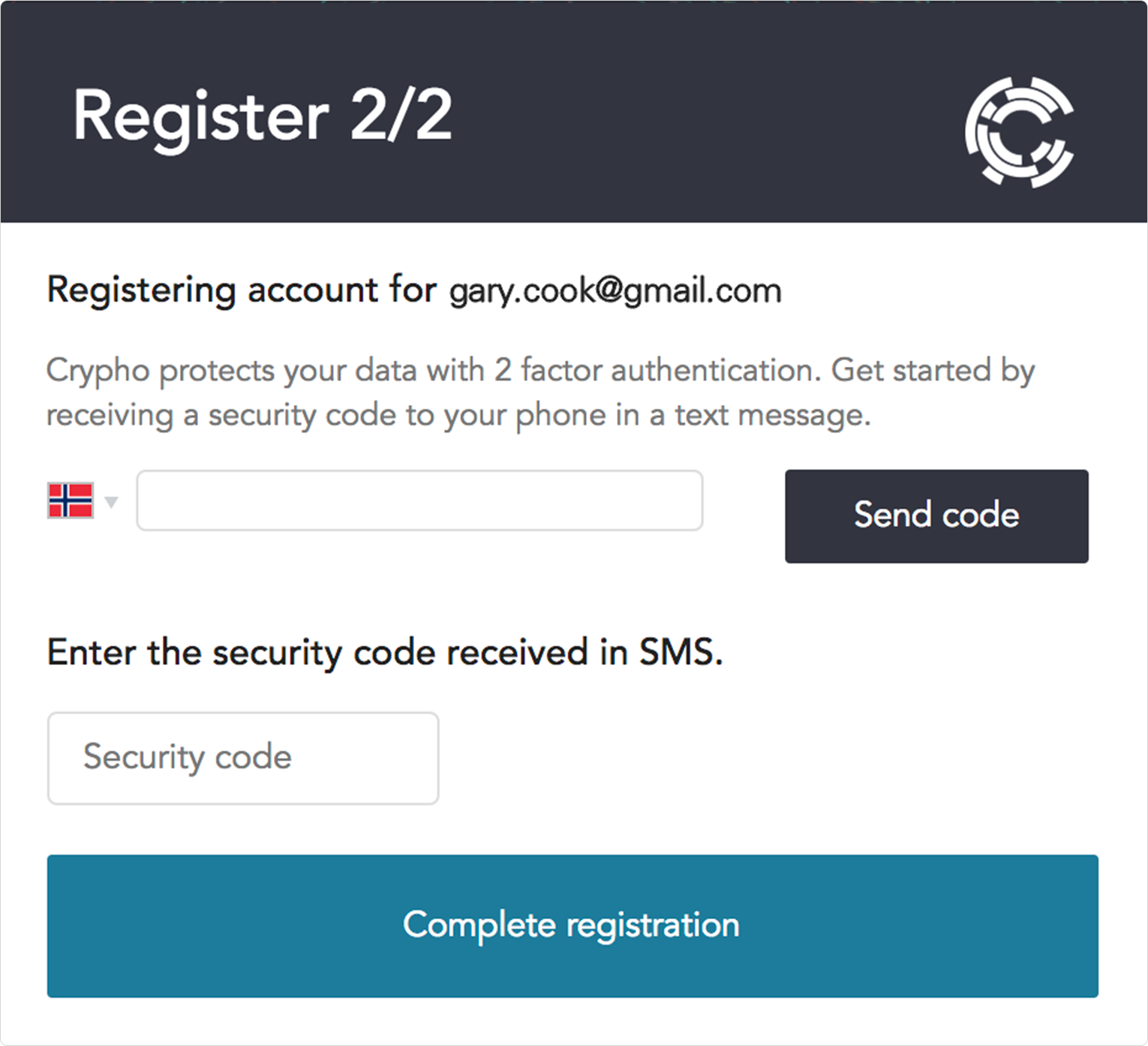 Register 2/2
The next step is to register your phone number for 2-factor authentication. 2-factor authentication keeps your account secure. Crypho sends you authentication codes via SMS. Choose your country by picking a flag, then enter your phone number and click "send code". You should receive a 6-digit security code within a few seconds.The security code is valid for 60 seconds. Enter the code in the field below and click "complete registration".
Your account should now be complete.