Back to main blog list
The Rosing awards are the most prestigious awards in the Norwegian IT industry, and are awarded by The Norwegian Computer Society.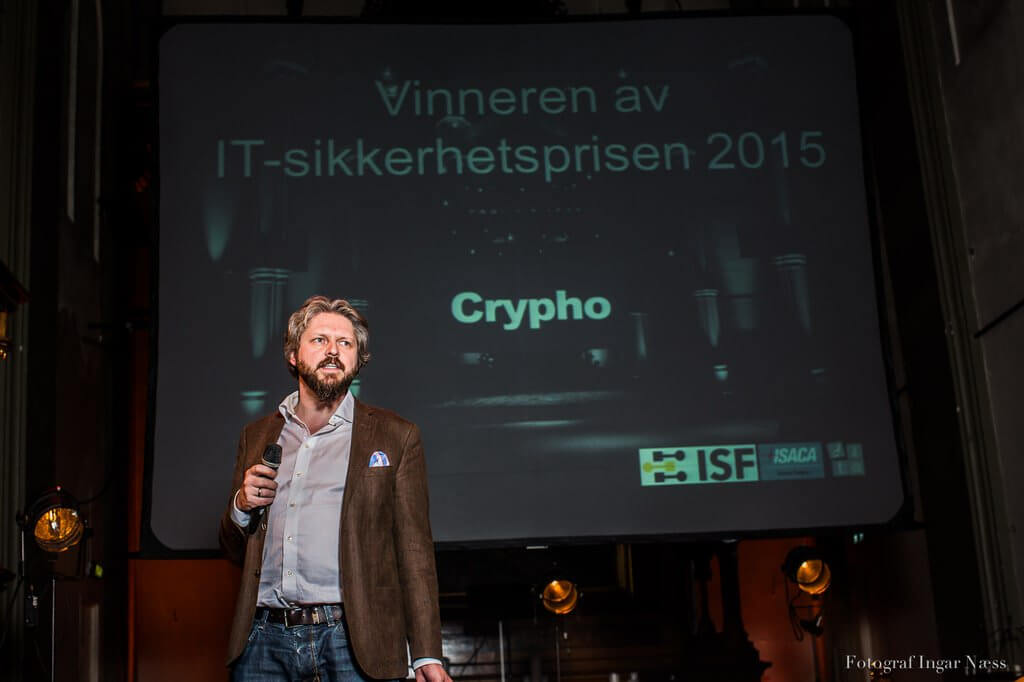 The award for IT security is a collaboration between the Norwegian Computer Society, the Norwegian Forum for Information Security (ISF) and ISACA. It is awarded to promote the importance of IT and information security in Norway.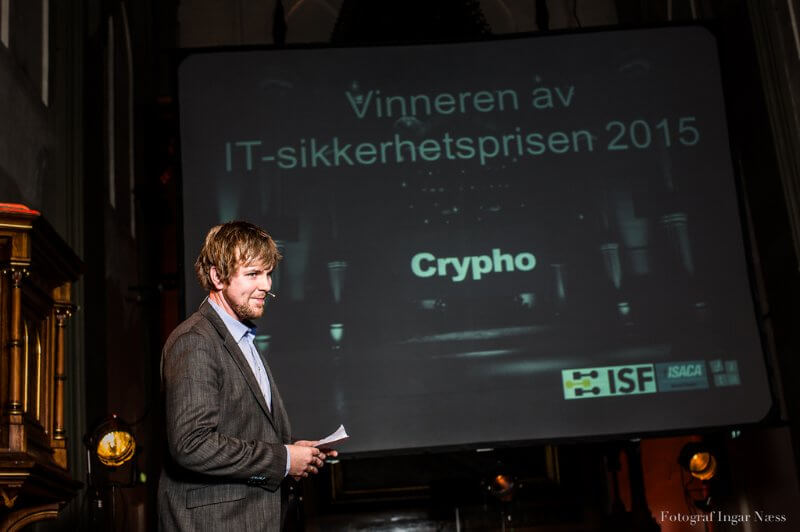 The award was presented by Johan Nygaard, President of ISACA Norway chapter:
"This year's winner of the Rosing award for IT-security stands out by means of their strong focus on information security and privacy. The challenges related to information security and privacy in society today have been pivotal for the jury's decision.
The winner has worked to promote information security and privacy in the Norwegian and international markets and is a great example that Norwegian information security businesses have the potential for export and receive international attention. They have worked persistently with a product with high security and encryption requirements, as well as promoting privacy and user ownership of data.
Challenges like this can easily lead to high complexity, but the winner has managed to combine high security requirements with a solution that is easy to use. With a focus on usability, the winner has managed to create a solution that raises the general level of security nationally and internationally for consumers and for businesses — and also for journalists and human rights activists worldwide.
Both photos from the event are copyright photographer Ingar Ness.