Enterprise mobile messaging
Crypho is a super-secure enterprise messaging app, perfect for organisations that care about data privacy and security.

Employees can communicate and share files online either person-to-person or in persistent team-rooms.

All messages and files are encrypted before being transferred over the network. They can only be decrypted when they reach their intended recipient. Only you hold your encryption keys.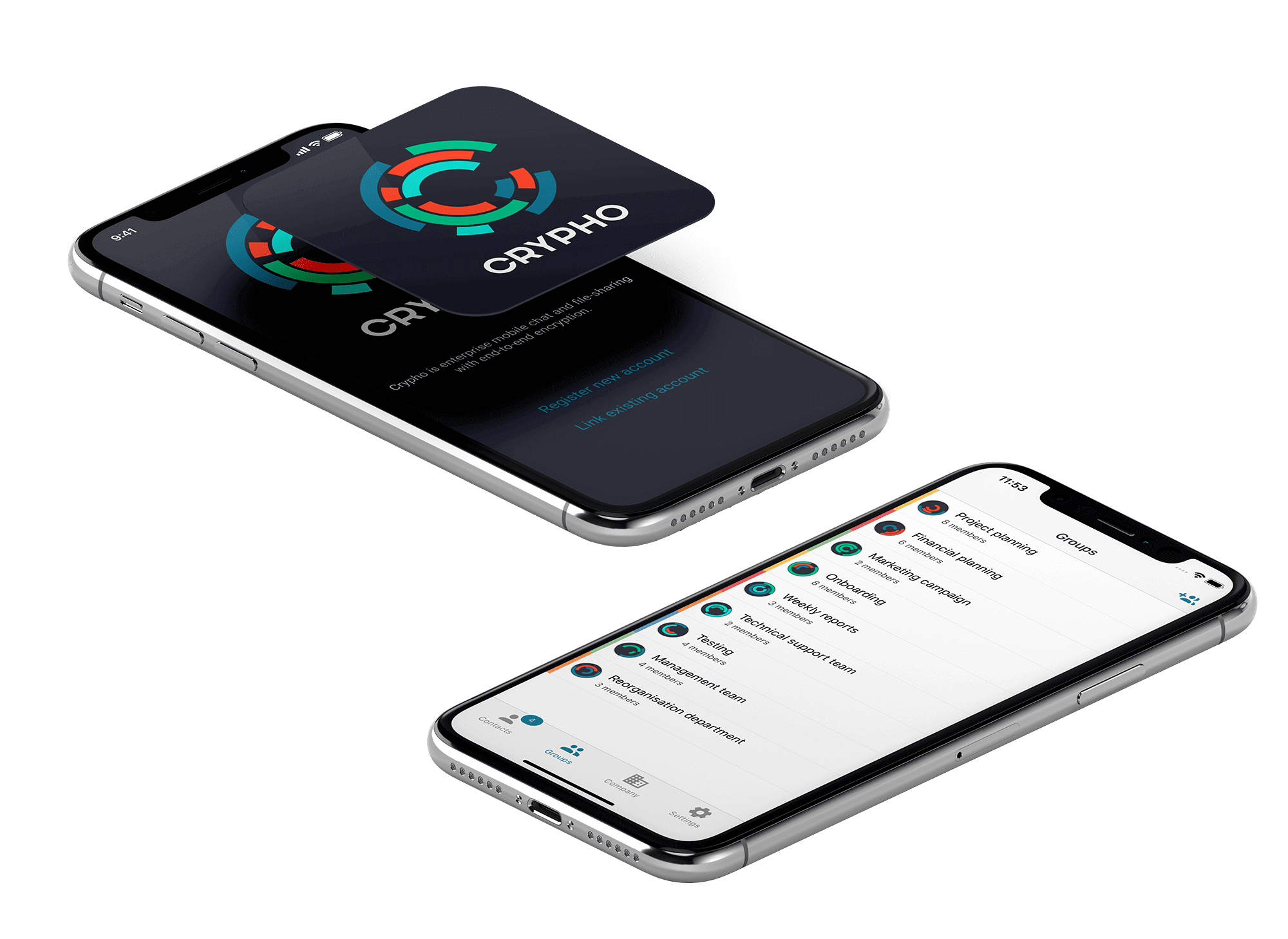 Instantly accessible
Establish an encrypted communications channel in a few minutes. No software installation is necessary. Crypho runs in normal web browsers, desktop or mobile. It works through firewalls and across different company networks.
Secure video calls
No one else has access to your encrypted voice and video calls, and your online privacy is fully protected. Our video solution is perfect for companies with high-security requirements to communicate confidential information easily.
Chat rooms (Groups)
Chat-rooms for invited members only with a shared file folder. Send confidential messages in real time. Share with individuals or teams. Groups are never announced publicly or visible to anyone beyond its members.
Super simple file transfer
Encrypt and transfer files with a keypress, or simply by dragging and dropping them on the app. Teams can keep a shared folder of strongly encrypted files. Crypho supports sharing of large files up to 2GB.
Identification with Norwegian BankID
Secure identification with BankID makes your processes safe and simple for your company and your customers.
Highly secure
All information transferred or stored is encrypted with AES with random 256-bit keys on your phone or computer before being transferred over the Internet.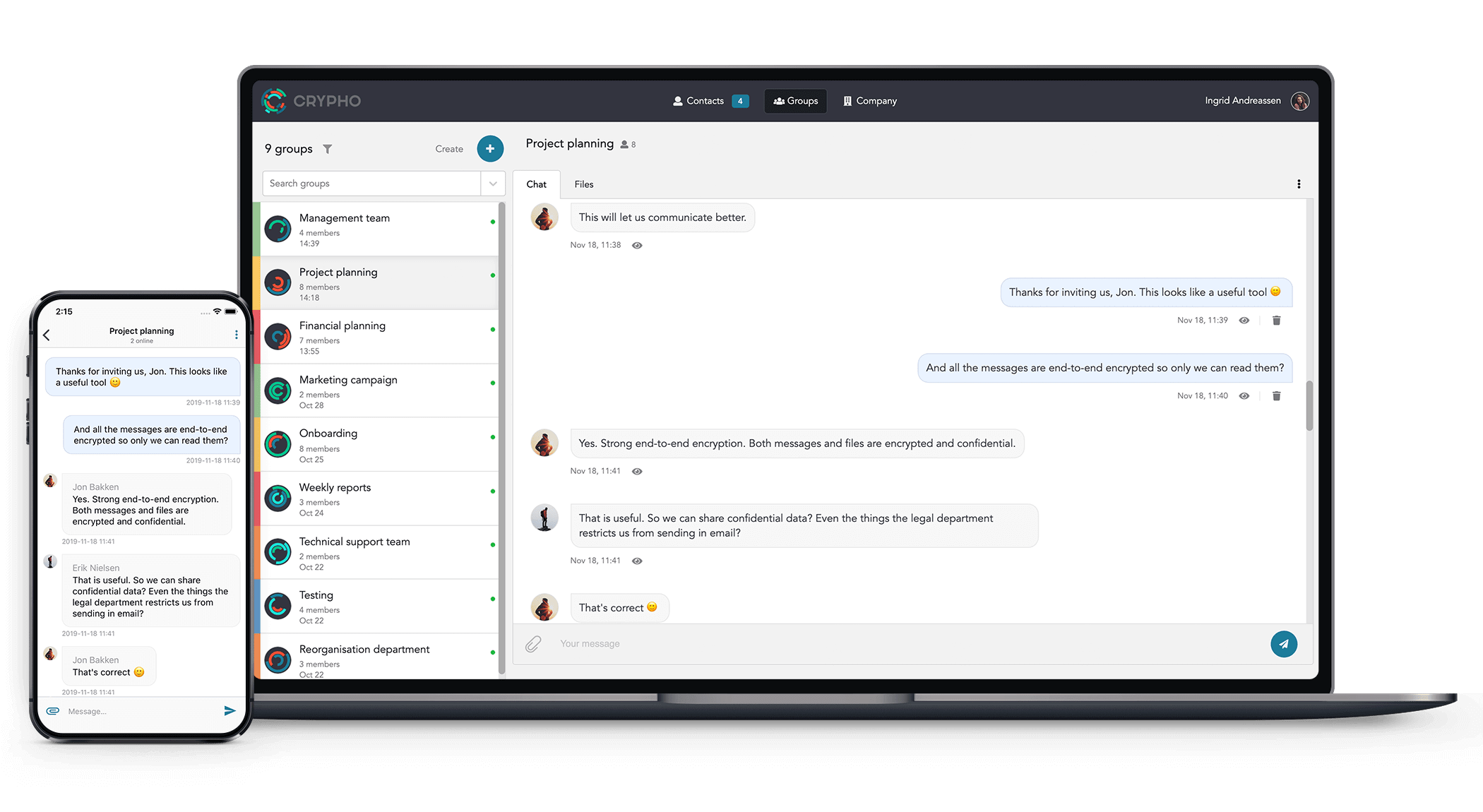 Notable customers
When it comes to carrying out our daily business of sharing sensitive information internally and with our global customers, Crypho is the best solution out there. They have security in their DNA and I can highly recommend them.

Kim Daniel Engebretsen,
Chief Information Security Officer at Nagarro
We previously relied on PGP for secure customer communication. This took a long time to deploy and was cumbersome to use.
We received a lot of good feedback on how easy, fast and efficient Crypho is to use for daily communication and file sharing.
Christian A.Holm Hansen
Security Manager, Watchcom
Both to us and to our patients, using Crypho feels safe. Crypho furthermore provides very efficient communication of medical information.

Hans Ivar Hanevik
Medical Director, Fertility department, Telemark hospital
Crypho is suitable for contact and file sharing between lawyers and clients. All communication is encrypted and complies with privacy laws. It is an effective solution for protecting sensitive client information. As I see it, there are no similar solutions with the level of security required for the contact between lawyer and client.

Ken Roger Bratteng
Lawyer and founder of mobiladvokaten.no
It is reassuring that the solution is Norwegian, with servers located in Norway. Support is also readily available.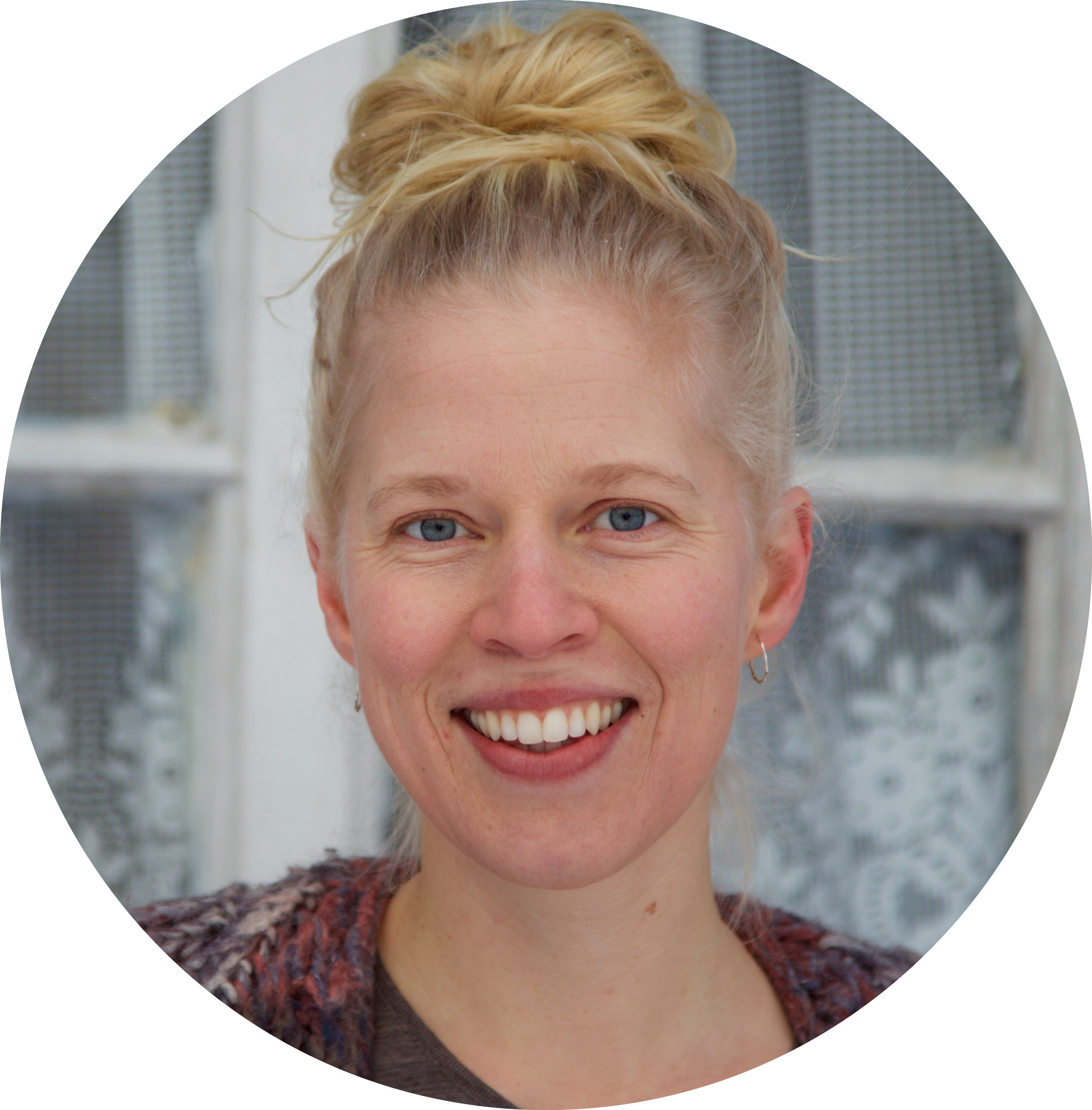 Hilde Gjermundrød
Psychologist and founder of Psykolog i Lomma